TILE AND GROUT CLEANING

DALLAS TEXAS

Tile and Grout Cleaning Dallas Texas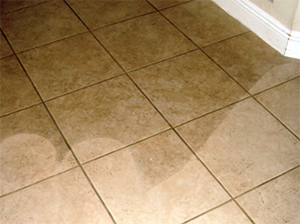 Most people love the look of tile, however, hate the yearly upkeep in order to make it continue to look wonderful. We will help you maintain the beautiful look of your tile. Our cleaning system will help to get rid of any bacteria that may live on your tile or in your grout. Once we clean it, we will apply a sealer that will make your tile look brand new and keep it that way for a long time.
When your tile and grout gets dirty it changes the look in your house and we know how hard it is to clean it, specially in those areas where the most traffic concentrates like the kitchen, bathrooms, entryways, living rooms and hallways.
Let us do the dirty work for you no job is to small or to big for us. We are now offering in its line of cleaning services professional tile and grout cleaning in Dallas.
We use the most advanced system to clean your tile floors without causing any harm to the tile or to you. Our professional trained technicians will do a walk through with the customer to point out areas that need special cleaning.
We use a powerful three step deep cleaning process to remove all dirt from your tile and grout. First we do a pre-spray to your tile and grout with a special formulated cleaning solution to loosen all dirt, hard water deposits and previous cleaning solution residue.
After we let the cleaning agent performed its work on the tile and grout, we move to the second step where we use a powerful rotating brush to agitate the cleaning solution on the tile to remove as much dirt embedded on the gout joints and tile crevices. This is a necessary step to get the tile floor as clean as possible.
For the third and last step in the tile cleaning process, we use a high pressurized tile and grout cleaning machine to remove all dirt, cleaning solution from your tile floors, leaving a sparkling, freshly clean tile and grout.
SCHEDULE YOUR APPOINTMENT